Behind the Mask: Troy Timpano
By Sean Moloney
Credit  OJHL Images
We all at one point or another have had to deal with adversity. It comes in many different forms, but we've all had to deal with our own at one point or another. (I've had more than my share so I speak from personal experience.) That being said, how would you react if this adversity was you knowing the team you led to a Championship the previous season was going to release you? You probably wouldn't react the way the subject of this installment of our Behind the Mask feature, Troy Timpano, did.
Those of you who have followed my blogs on here (If not, where have you been!?) will recognize Troy from a blog I wrote last Summer. He spent the first 3 seasons of his Ontario Hockey League career with a bad Sudbury Wolves team. Traded to the the Erie Otters before the 2016-2017 season to anchor Erie's expected run at an OHL title, he did just that, leading the Otters to a Robertson Cup Championship (Getting my Cousin Christian a Ring in the process!) just 4 months after a very serious, nearly life-threatening bout with pneumonia that had him hospitalized. Troy also led the Otters to the Memorial Cup final where they lost to the Windsor Spitfires.
Like most CHL teams that have Championship runs, Erie was a veteran team that lost a lot of talent which resulted in a rebuilding, struggling team for the 2017-18 season. As an overage Goaltender taking up a OA roster spot on a struggling team, with talk of a trade out of Erie, Troy made the decision to leave the Otters, allowing the team to use the OA spot for another player.
In his own words: "Leaving Erie and the OHL in general was one of the toughest things I've had to do. You're leaving friends, family and obviously the best development league in the world. A lot was running through my head but when I got to Georgetown and met the guys they made it so easily to transition to a new team – they were the closest group I've been apart of and I'm beyond fortunate for all of them. I couldn't control a lot of things they way the year went but when a new opportunity came up I had the same goal as always and that was to win." – Troy Timpano
How many of us at this point would have been angry, bitter, or sulked? Be honest. I probably would have. Despite interest from other OHL teams, Troy made the extremely difficult decision to walk away for a bit to focus on his future and getting his educational plans in order. Still wanting to play the game he loves, he joined the Georgetown Raiders of the OJHL, a Tier I Jr. A program, but a step down from the OHL. Having every reason to do otherwise, Troy was very active in the Community, was a hugely positive influence and mentor in the locker room, was a fan favourite on and off the ice, and continually showed a selfless attitude at and away from the rink. An experience he described as "The best experience ever". He did pretty well on the ice also, backstopping the Raiders to the league Championship series.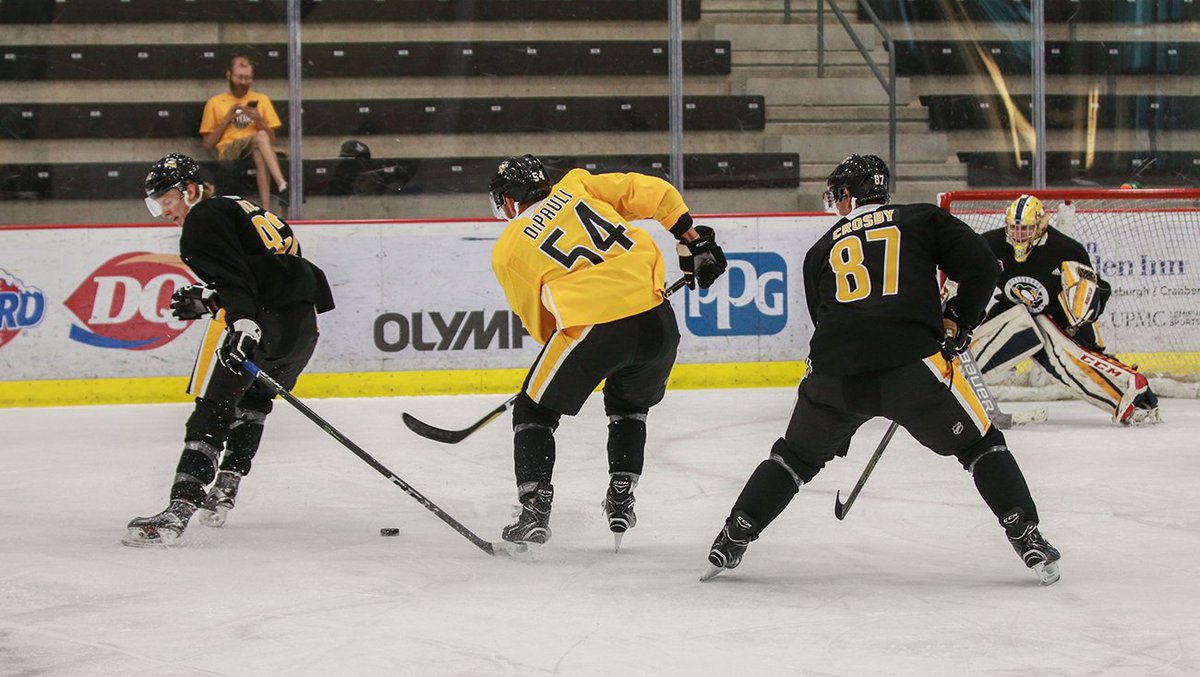 As I said we all face adversity, and moving on from it is the most important thing. Troy Timpano took a negative situation and turned it into a positive, not just for himself, but more importantly for everyone around him. Troy will attend and play for Ryerson University in the fall where he will no doubt be successful on and off the ice. His story this past season is one we should be be inspired by, and learn from. Adversity is always just around the corner, and when it finds us, we should all hope we can handle it as well as Troy Timpano. As always, nothing under you, nothing through you, have fun.
Comments
comments